BOOKS PAGE
The Unexpected Bride(Book 1: The Unexpected Sinclares)
An April 2019 release

A Marriage of Convenience…
Fleeing a broken engagement, Elthia Sinclare traveled to Texas to become a governess. She arrived to find six children, not two; a man who had ordered a bride, not a teacher; and a household that needs someone to cook and clean, not read Latin. But the one thing worse than marrying Caleb Tanner was returning home in defeat, so the former socialite said "I do", rolled up her sleeves, and went to work --burning meals, flooding the kitchen… loving the children. And butting heads with her new spouse.
Until Elthia realized she has learned how to stand on her own two feet and fallen head over heels for her handsome husband. Now, her biggest challenge lay in convincing the stubborn Texan their arrangement was something more than a way for him to adopt his orphaned nieces and nephews, something more than just a temporary marriage. It was a union of two soul mates.
PURCHASE LINKS:
Once Upon a Texas Christmas
A December 2017 release
from Love Inspired Historical
Partners for the Holidays
Abigail Fulton is determined to find independence in Turnabout, Texas-and becoming manager of the local hotel could be the solution. But first, she must work with Seth Reynolds to renovate the property by Christmas-and convince him she's perfect for the job. If only he hadn't already promised the position to someone else…
Ever since his troubled childhood, Seth yearns to prove himself. And this hotel is his best chance. But what does someone like Abigail know about decor and furnishings? Yet the closer the holiday deadline gets, the more he appreciates her abilities and her kindness. His business ambitions require denying Abigail's dearest wish, but can they put old dreams aside for a greater gift-love and family?
PURCHASE LINKS:
A Tailor-Made Husband
A June 2017 release
from Love Inspired Historical
From Bachelor Sheriff to Family Man
Tired of pining for handsome sheriff Ward Gleason, seamstress Hazel Andrews plans to head East for a fresh start-until Ward finds an abandoned child. Hazel can't turn down his request that she watch the little girl while he investigates a spate of crimes. But spending time with Ward is sending local gossips-and Hazel's heart-into turmoil.
Nothing in Ward's world is the same since he took charge of orphaned Meg…and that includes his growing feelings for Hazel. A fake engagement will allow them to care for the child together until Hazel moves away and finds someone more worthy. But with little Meg convinced she's already found her forever family, can Ward and Hazel dare to make her dreams come true, along with their own?
PURCHASE LINKS:
Texas Cinderella
A September 2016 release
from Love Inspired Historical
In Search of a Groom
After a life of drudgery on her family's farm, Cassie Lynn Vickers relishes her freedom working in town as a paid companion for feisty Mrs. Flanagan. When her father suddenly demands she come home, she has no choice. Unless she can find a husband. If only she could convince handsome town newcomer Riley Walker to marry her…
Riley is on the run. He's desperate to keep his niece and nephew safe from his crooked half brother. But a delay in Turnabout, Texas, shows him everything he didn't know he was missing: home, family-and Cassie Lynn. Can he find a way to become her Prince Charming…and build a real family with the children and Cassie Lynn?
PURCHASE LINKS:
A Matter of Trust
A February 2016 release
from Hometown Romance
Texas, 1892-
When Lucy Ames rescues a stranger from being beaten and robbed, she can't just leave the man to die. But with her reputation in town already in tatters, how can she take this wounded man into her home? All she can do is what's right…and hope for the best. Unlike Lucy, her young charge, Toby, is delighted to have a man in the house. As much as Lucy wants the man gone, she can't begrudge him the father figure he never knew.
On a self-assigned mission to locate his nephew, Reed Wilder can't believe his luck when he realizes his beautiful rescuer is the strumpet who beguiled his arrow-straight brother. But she's not at all what he expected. She's independent and feisty and…captivating.
Before either of them realize it, Lucy and Reed fall in love. But how can their relationship survive the secrets that plague them both?
PURCHASE LINKS:
---
The Holiday Courtship(Book 7: The Texas Grooms)
A December 2015 release
from Love Inspired Historical
A Wife by Christmas
As Christmas approaches, Hank Chandler is determined to find a wife to mother his sister's orphaned children. When schoolteacher Janell Whitman offers to help him with his niece and nephew, she seems to be the perfect match-but she won't accept his proposal. Instead, she insists she'll find him another bride before the holidays.
Janell moved to Turnabout, Texas, to put her past behind her and focus on her future-one that doesn't include marriage. But while she plays matchmaker and cares for Hank's children, she loses her heart to the two youngsters…and their adoptive father. If Janell reveals her secrets to Hank, will he still want her to be his Christmas bride?
PURCHASE LINKS:
---
Journeys of the Heart
Hometown Romance
July 2015
A Three-In-One anthology that contains Winnie's story titled:
The Road Home
Wyatt Murdoch feels his life is over—his career certainly is. In fact, he's agreed to escort two orphans halfway across the country mainly because he needs a distraction. But when the task proves more than he bargained for, he seeks help from the exotic beauty with the talkative parrot who befriended the children when they slipped away from him.

Anisha Hayes, who's hiding wounds of her own, has left her uncomfortable home to seek adventure. However, something about this unorthodox trio touches her heart, so when Wyatt asks for her help she agrees to put her plans on hold to accompany them. After all, it's only a temporary detour.

But when they reach their destination, both Wyatt and Anisha find it's not as easy to part ways as they'd planned...
PURCHASE LINKS:
---
Second Chance Hero(Book 6: The Texas Grooms)
A May 2015 release
from Love Inspired Historical
Winning the Widow's Heart
To help his dying sister, Nate Cooper once broke the law-and he's regretted it ever since. Now the ex-con turned saddler hopes for a new beginning in Turnabout, Texas. Then Nate saves a young widow's daughter from imminent harm, and he's shocked and uncomfortable with being called a hero.

Single mom Verity Leggett leads a safe life, avoiding danger and excitement at all costs. But her daughter's rescuer Mr. Cooper seems like a perfectly responsible-and handsome-man she can rely on. When his secrets come to light, however, will Verity be able to get over his past and see Nate for the caring man he's become?

When an ex-con falls for a timid widow can he convince her he's a changed man?
PURCHASE LINKS:
---
Her Holiday Family(Book 5: The Texas Grooms)
A November 2014 release
from Love Inspired Historical
Opening her home doesn't mean opening her heart...or does it?
Reserved widow Eileen Pierce never considered herself the kind of woman who was cut out to be a mother. She wouldn't know what to do with one child, much less ten. But when handyman Simon Tucker is stranded in town with a group of young orphans just before Thanksgiving, she discovers she can't just turn them away.

Simon knows there's more to Eileen than meets the eye. Though his easygoing demeanor immediately clashes with her buttoned-up propriety, Simon's kindness soon melts Eileen's stern facade. Simon and the children already upended Eileen's quiet, orderly life. Will they do the same to her guarded heart?
PURCHASE LINKS:
---
Lone Star Heiress(Book 4: The Texas Grooms)
A June 2014 release
from Love Inspired Historical
Rescuer Turned Husband?
Plucky Ivy Feagan is headed to Turnabout, Texas, to claim an inheritance, not a widower's heart. That all changes when strapping schoolteacher Mitch Parker rescues her in the wilderness. Straightlaced Mitch has never met a woman like Ivy-beautiful, adventurous and good-hearted-but he already lost love once and doesn't dare try again.

When Turnabout's gossips target Mitch and Ivy's friendship, he proposes to save her reputation. But Ivy doesn't want to marry for honor, and she doesn't need to marry for money. Ivy will only agree to a proposal made for love's sake-but will Mitch make his heart part of the marriage offer?

Texas Grooms: In search of their brides…
PURCHASE LINKS:
---
A Family For Christmas(Book 3: The Texas Grooms)
An October 2013 release
from Love Inspired Historical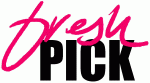 December 7, 2013
An Unexpected Gift
Eve Pickering knows what it's like to be judged for your past. So she's not about to leave the orphaned boy she's befriended alone in this unfamiliar Texas town. Since Chance Dawson's offer of shelter is the only way to look after Leo, Eve is determined they'll have a warm, welcoming home for the holidays.
Chance came from the big city to make it on his own despite a painful secret. But Eve's strength is giving him a confidence he never expected-and a new direction for his dream. With a little Christmas blessing, he'll dare to win her heart-and make their family one for a lifetime.
PURCHASE LINKS:
---
The Bride Next Door(Book 2: The Texas Grooms)
A June 2013 release
from Love Inspired Historical
Love Thy Neighbor?
After years of wandering, Daisy Johnson hopes to settle in Turnabout, Texas, open a restaurant, perhaps find a husband. Of course, she'd envisioned a man who actually likes her. Not someone who offers a marriage of convenience to avoid scandal.
Turnabout is just a temporary stop for newspaper reporter Everett Fulton. Thanks to one pesky connecting door and a local gossip, he's suddenly married, but his dreams of leaving haven't changed. What Daisy wants-home, family, tenderness-he can't provide. Yet big-city plans are starting to pale beside small-town warmth....
PURCHASE LINKS:
---
Handpicked Husband (Book 1: The Texas Grooms)
Love Inspired
September 2012
RT Reviewers' Choice Award Winner
Can she drive away not one, but three suitors?
Free-spirited photographer Regina Nash is ready to try. But unless she marries one of the gentlemen her grandfather has sent for her inspection, she'll lose custody of her nephew. So she must persuade them - and Adam Barr, her grandfather's envoy - that she'd make a thoroughly unsuitable wife.
Adam isn't convinced. Regina might be unconventional, but she has wit, spirit and warmth. His job was to make sure Regina chose from the men he escorted to Texas - not to marry her himself!
Can they overcome the secrets in her past, and the shadows in his, to find a perfect future together?
PURCHASE LINKS:
---
A Baby Between Them
Love Inspired
June 2012
For two months, Nora Murphy has cared for the abandoned infant she found on their Boston-bound ship. Settled now in Faith Glen, Nora tells herself she's happy. She has little Grace, and a good job as housekeeper to Sheriff Cameron Long. She doesn't need anything more - not the big family she always wanted, or Cam's love...
A traumatic childhood closed Cam off to any dreams of family life. Yet somehow his lovely housekeeper and her child have opened his heart again. When the unthinkable occurs, it will take all their faith to reach a new future together.
PURCHASE LINKS:
---
Once Upon A Thanksgiving
Love Inspired
October 2011
A Two-In-One anthology that contains Winnie's story titled:
Home For Thanksgiving (Book 4: Knotty Pine, Texas series)
All that stands between Ruby Anne Tuggle and a fresh start is an escort to Tyler, Texas. Rancher Griff Lassiter is too kind to refuse, but too wary of being hurt again to offer anything but protection on the journey.

Then a fever forces an unexpected detour and a chance to find the place they both belong...
PURCHASE LINKS:
---
Second Chance Family (Book 3: Knotty Pine, Texas series)
Love Inspired
July 2011
LOVE WAS OUT OF THE QUESTION ... UNTIL IT BECAME THE ONLY SOLUTION.
Mitch Hammond is a man of his word. And for Cora Beth Collins that's a problem. The honorable sheriff has vowed never to love again, for fear of wounding someone else. The most he can offer is marriage in name only. But with no other way to adopt two runaway orphans, she accepts.
But despite his intentions, Mitch is starting to want more from Cora Beth...and from himself. For in her trusting eyes he sees everything he hopes to be - as a lawman, a father and a husband.
PURCHASE LINKS:
---
The Proper Wife (Book 2: Knotty Pine, Texas series)
Love Inspired
March 2011
SENSIBLE, SETTLED, STEADY...
And not Sadie Lassiter. Eli Reynolds knows what he wants in a wife, and the flighty Texas girl couldn't be further from the mark. Eli has his nine-year-old sister's welfare to consider - Penny deserves a mother who will give her proper care. But when bad weather strands Eli and Sadie together, he sees a new side to her character. She's rash - but also resourceful. Instead of discipline, she has diligent faith. Her housekeeping skills are lacking, but she's filled with humor and sweetness. She may not be a "proper" wife, but to save her reputation - and to take a chance on happiness he'd never expected to find - Eli will take her as his bride.
PURCHASE LINKS:
---
The Heart's Song
Love Inspired (Contemporary)
June 2010
RT Reviewers' Choice Award nominee

FROM HANDBELLS TO WEDDING BELLS?

Widower Graham Lockwood hasn't stepped foot in a church since he lost his family. So he can't possibly say yes to his new neighbor's request that he lead the handbell choir. But widowed mother Reeny Landry is so hopeful - and her fatherless children so in need - that Graham agree to help.

Suddenly, the man who closed himself off is coming out of his shell. And he finds himself acting the father figure to Reeny's sweet mute daughter and loner son. But going from neighbor to husband is another matter altogether. Until a loving family teaches Graham to hear the heart's song.
PURCHASE LINKS:
---
The Christmas Journey (Book 1: Knotty Pine, Texas series)
Love Inspired Historical
October 2009
THE MAN OF HER DREAMS...

Philadelphia lawyer Ryland Lassiter is everything Josephine Wylie wants - for a brother-in-law! As the sole supporter of her family, Josie's plans for herself have always had to wait. But Ry will be ideal as the new head of the Wylie clan - once he finally realizes how perfect he is for Josie's sister.

Ry knows it's time to settle down. The newly appointed guardian to a friend's daughter, he's ready for a home and family. All he needs is a bride - and Josie's sister is not the Wylie who has caught his eye. If only Josie would see the turth - that the only Christmas present he needs is her love.
PURCHASE LINKS:
---
The Hand-Me-Down Family
Love Inspired Historical
March 2009
RT Reviewers' Choice Award nominee
Callie Gray always assumed she would never marry, until she took a leap and became a mail-order bride. But when she arrives in Sweetgum, Texas, she gets the shock of her life. Her husband is dead, and his brother proposes she marry him, for the sake of his orphaned nephew and nieces. Jack Tyler warns her not to hope for a love match?theirs is strictly a convenient marriage. But Callie yearns for a true partnership with the man who has unexpectedly captured her heart. Now she must convince him what he truly needs is a lifetime of love, faith and family?with Callie by his side.
PURCHASE LINKS:
---
---
The following books are out of print and were never released as eBooks
LADY'S CHOICE
released April 2005
NOTE: this book has been revised and rereleased as Handpicked Husband

A WILL OF HER OWN
released January 2004


WHATEVER IT TAKES
released December 2002


SOMETHING MORE
released November 2001


WHAT MATTERS MOST
released February 2001